Design Intent
Social learning has never been more important, as universities prepare students for the modern workforce. Still, heads-down study time remains a crucial aspect of the student experience. We designed the Commons to provide a continuum of spaces that celebrate all modes of learning. Likewise, it was important to create an environment in which students rubbed elbows with their instructors, where grad students could create their own community, and where freshmen felt welcome and supported. The Commons' café, social spaces, and circulation corridors weave together spaces for the campus' diverse populations.
Specific design strategies included: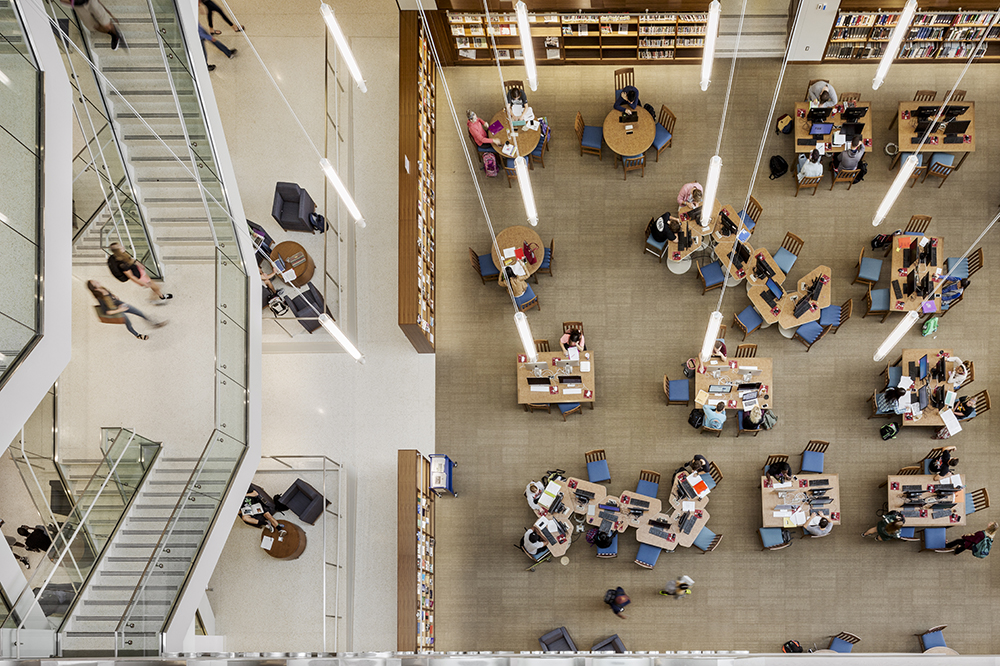 Creating large spaces for public study and socializing, classrooms for small-group activities, and quiet spaces for individual study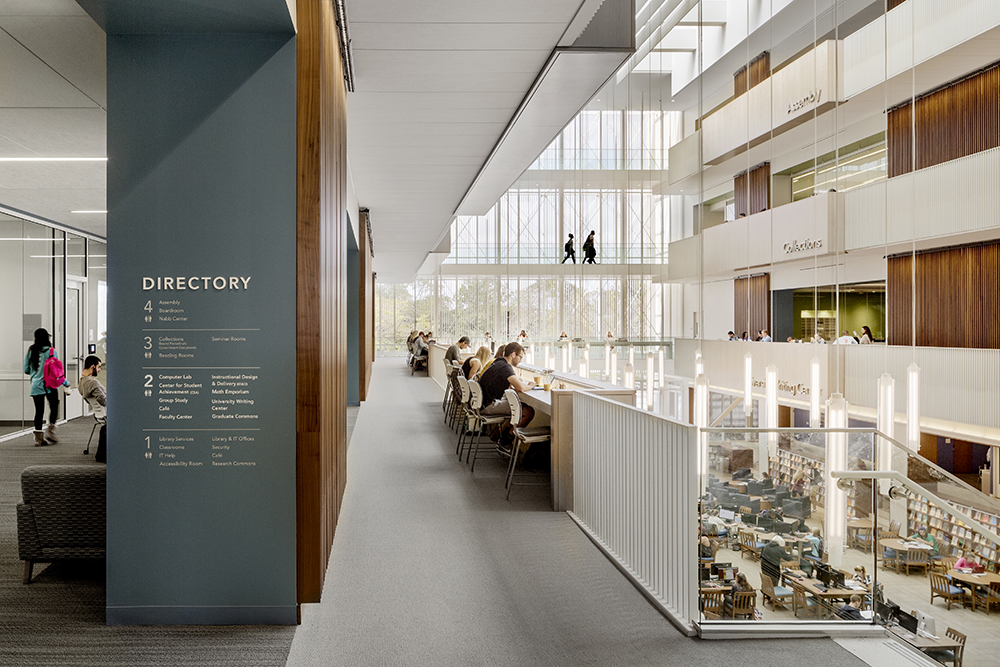 Placing seats along the atrium's perimeter for students who need solitude but still like some visual stimulation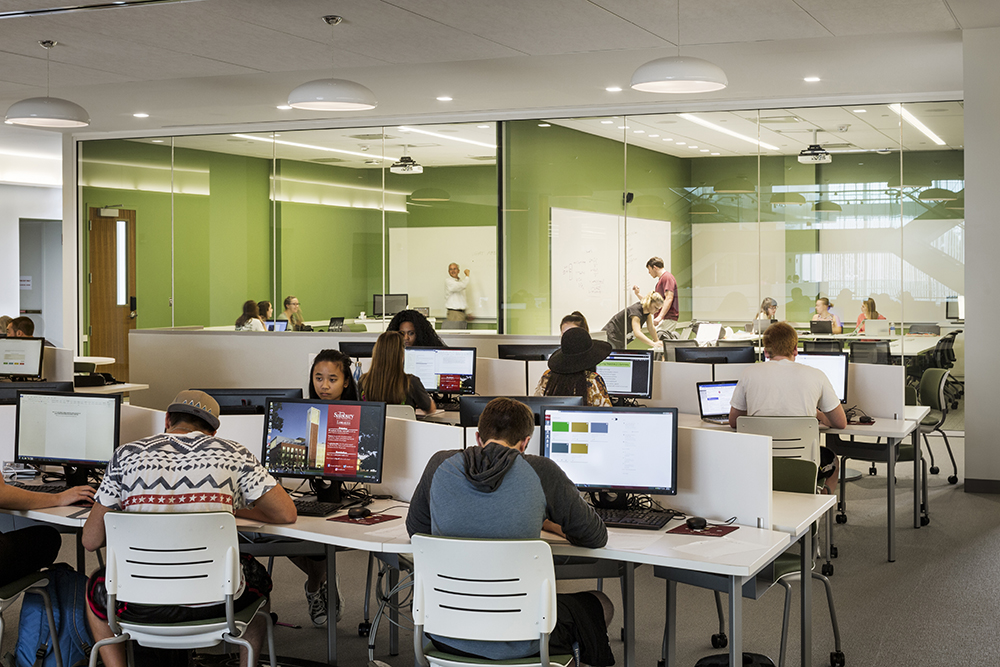 Maximizing adjacencies between student, graduate, and faculty support centers to promote a sense of life-long learning
Many respondents identified the sunken core, "the Pit," of the first floor as "the heart of the Commons"—yet its popularity can at times detract from its success. Some students cited the difficulty of finding a free seat, as well as distracting noise levels.

65%

visit the Commons to study in groups

89%

say the Commons' public spaces fosters collaboration with other students

32%

of students said their favorite thing about the Commons is the variety of study spaces
Respondents demonstrated the importance of quiet, nestled-away study nooks—and regarded several areas of the Commons as ideal for heads-down work. Distractions from the more social areas and limited available seating were consistent comments.

86%

of students reported visiting the Commons to study alone

85%

of students prefer a "very quiet space" when studying alone

49%

of students prefer a "moderately quiet space with others nearby" when studying alone
The Commons' mix of programs emphasizes the importance of exchanging knowledge and information in a public forum, and the building's circulation avenues encourages serendipitous encounters

58%

of students say the Commons' public spaces fosters collaboration with faculty

58%

and

56%

of students listed "proximity to other resources" as a benefit for the Center for Student Achievement and Writing Center being in the Commons, respectively

78%

of students stay for two or more hours